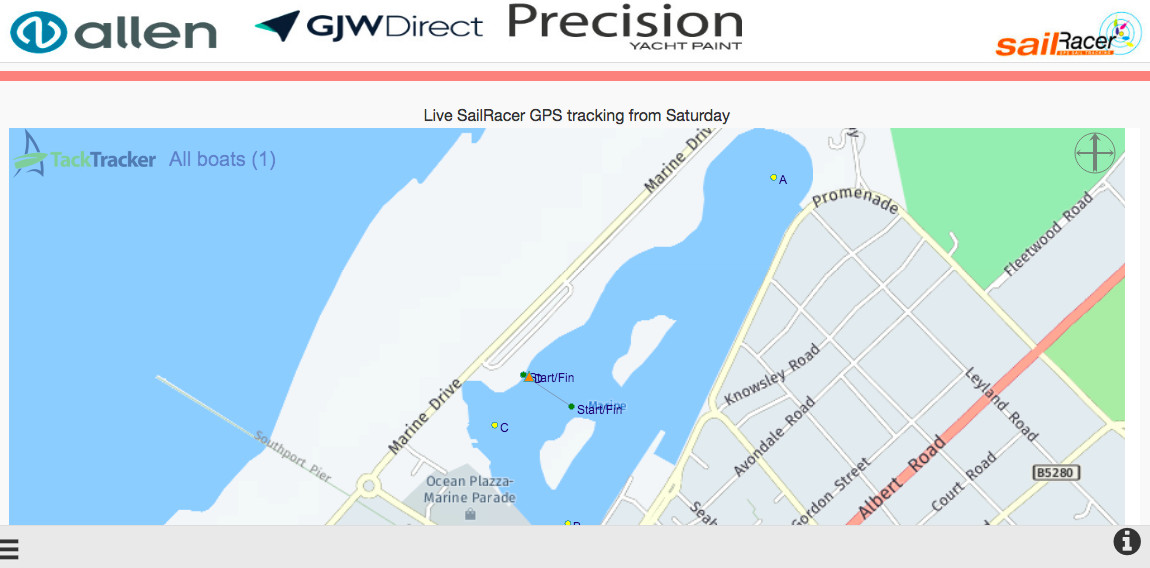 Follow all the action with SailRacer live GPS tracking from the historic race.
This weekend sees the classic West Lancs 24 Hour Race take place on the Marine Lake at Southport. This unique event allows clubs, class associations and universities enter teams to compete against each other in a race of endurance lasting a continuous 24 hours, from midday on Saturday to midday on Sunday.
Combined with the action on the water, the event is also one of the highlights of the dinghy racing social calendar, with many teams making the most of the weekend, partying and reminiscing on the Friday night ahead of the start.
Now in its 52nd year, the event is sailing in four classic dinghy classes; the Enterprise, GP14, Lark and Firefly.
This year for the first time sees GPS tracking, jointly sponsored by GJW Direct and Allen.
As GJW Direct 's Jez Entwistle explained the advantages of the tracking, "Fans around the world can now see how their favourite team is getting on. Those at the event can now see how their team mates are performing from their tents, no longer do they have to huddle round the screen in the bar at 3am, they can check up from the comfort of their sleeping bag!"
Race strategy varies between the teams, but the general thinking is to keep crew rotations to a minimum as Jez described, "Teams can swap and change teams as often as they like during the 24 hours, but the longer you can go without changing reduces pit-time. The excitement in the pit area is electric with thrills and spills as crews changeover as quickly as possible, sometimes capsizing. The range of competitors goes from class champions to scout groups and watching the top teams doing a changeover is a real eye-opener – it's poetry in motion."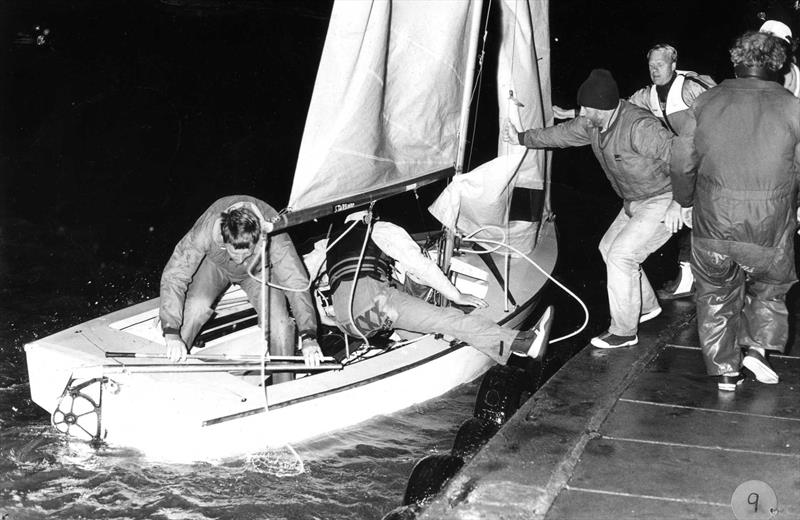 'Pit drill' at night during the West Lancs 24 Hour Race - photo © WLYC
Jez summed up how GJW Direct are proud to be supporting the event, "We're delighted to be supporting this unique event as it brings so many people together from different clubs and classes. It's not far from our head office in Liverpool and there really is nothing else like it."
Allen Brothers ' MD Liz Adams said of supporting the West Lancs 24 Hour Race, "We're tremendously proud to be starting our involvement with this long-running and prestigious event. It's in line with our strategy of supporting endurance and long-distance events, highlighting the quality and durability of the Allen product range."
Find out more about the West Lancs 24 Hour Race at wlyc.org.uk/24-hour-race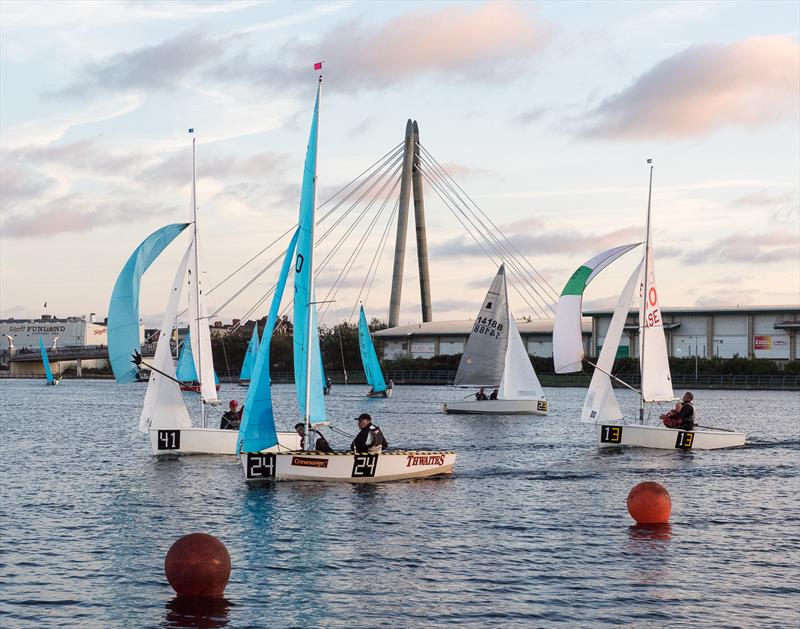 50th West Lancs 24 Hour Race - photo © Kit Robinson