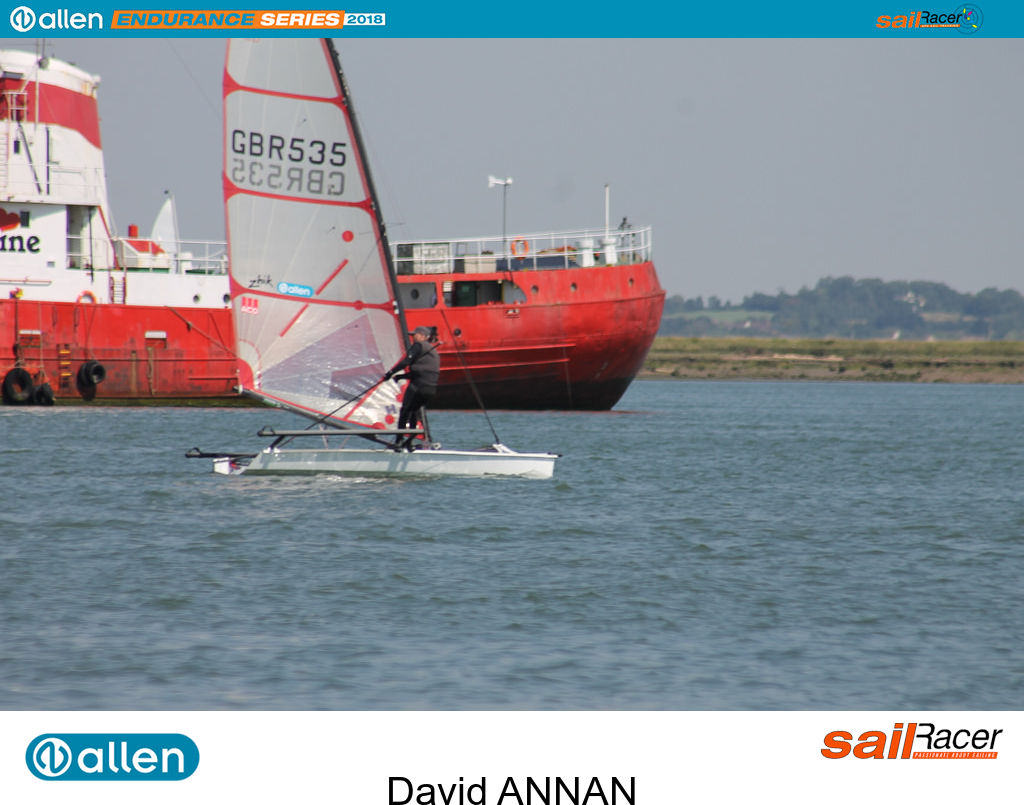 It has been a busy couple of weeks for the SailRacer team, covering some major events, with tracking, scoring and media services.
Panerai British Classic Week 2018
SailRacer GPS tracking and scoring
SailRacer has been providing GPS tracking for Panerai British Classic Week over the last three years. For 2018 we also provided a live scoring and results service based on the GPS data, with real time positions (actual and corrected) produced on a mark by mark basis. GPS recorded finishing times were then verified against the scoring sheets and scoring codes such as penalties and redress updated as appropriate, individual race results and overall series tables, automatically published to the event website. With all the data held in the cloud, SailRacer was able to support the event remotely More...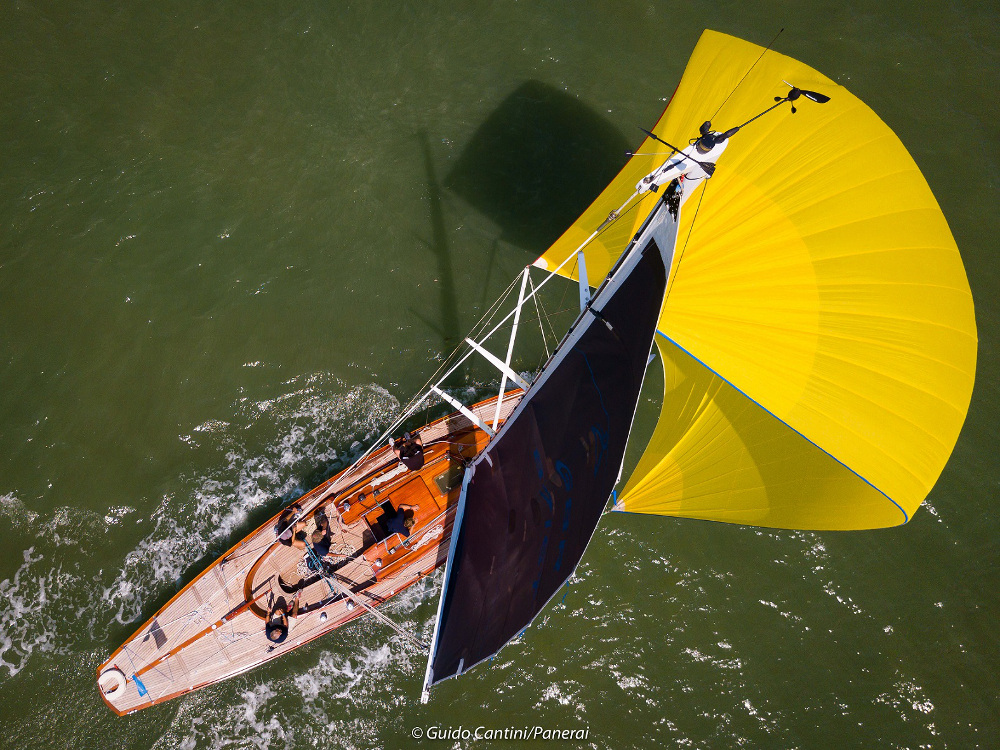 Allen Endurance Series Round 2, East Coast Piers
A bumper fleet headed East to Marconi Sailing Club, for Allen Endurance #2. SailRacer live GPS tracking ensured race organisers and spectators could follow the fleet live across the three race courses. David Annan (MUSTO Skiff - Colne Dinghy Course) took the overall prize, based on SailRacer scoring using the GPS data to compare all three courses, with Simon Northrop and Calers Cooper (F18 - full ECPR Course) second. Next Allen Endurance event Round Sheppey (8-9 September) More...
SailRacer GPS tracking from World Sailing Youth World Championships
Continuing our work and success with the new Nacra 15 class and popular coverage of their inaugural World Championships in Barcelona, SailRacer trackers headed to Texas, USA for the World Sailing Youth World Championships. Hosted by Corpus Christi Yacht Club, the Nacra 15s enjoyed some great racing, seeing some fast speeds, often over 20 knots record by the SailRacer GPS trackers. More...
National 18 Championships
The National 18s have been a popular part of the SailJuice Winter Series, taking their first win at the 2017 Datchet Flyer and some top speeds recorded on the SailRacer GPS trackers. Now in its 80th year with a steady evolution over the years, the National 18s headed to West Mersea YC for their class championships, tracked by SailRacer. Replay all the action from the SailRacer GPS trackers More...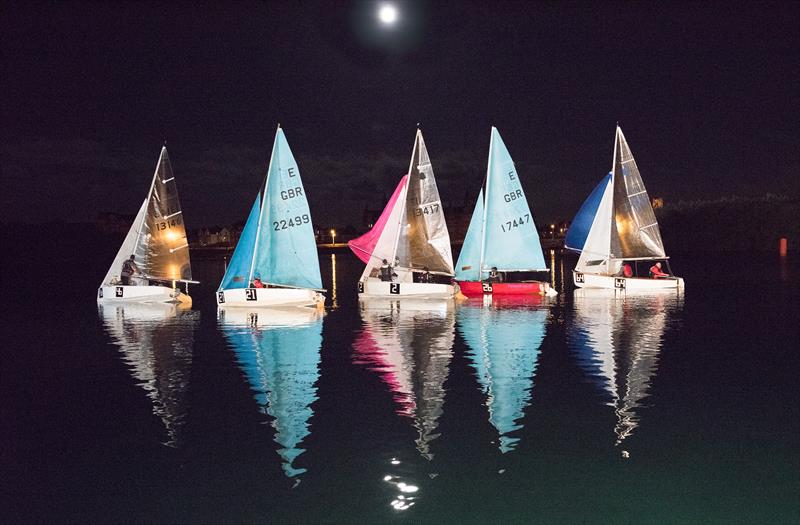 SailRacer GPS tracking for 24 Hour Race
The West Lancashire Yacht Club 24 Hour Race, the UK's No.1 dinghy endurance race, will provide live GPS tracking of each competing dinghy this year. WLYC have agreed a joint exclusive sponsorship deal with GJW Direct, Allen Brothers and Precision Yacht Paint, to provide the SailRacer GPS Tracking System. Throughout the 24 hours, competitors, team management, spectators and supporters will be able to follow the progress of all the dinghies online via the event website. It doesn't matter where they are they can follow everyone or just a few select teams. They could watching in the team tent, in the WLYC bar, back at their Sailing Club or even in a restaurant in Hong Kong! More...
A record year for SailRacer GPS tracking
As we approach the summer season it is fantastic to see the growing number of events adopting SailRacer GPS tracking and benefitting from our services, including increased promotional profile, live coverage, safety and race management aspects, and adding value to the sailors through detailed analytics when watching races in replay. This year we will be supporting many key classes at their international championships : Contender, Laser, Nacra 15, RSX and Techno, with national championships : Enterprise, D-Zero and National 18, plus many long distance races, yacht regattas and dinghy handicap events. Contact Simon Lovesey to discuss how we can support your event. More...
Work with SailRacer
Due to an increase in demand for SailRacer GPS tracking services we are looking to recruit a number of regional helpers to work at events. You need to have an understanding of sailing and be computer literate. Full training provided. More...
Dynamic GPS handicapping
Using the wealth of data that GPS tracking data generates SailRacer has been working on a system that generates dynamic handicaps that are context sensitive to the conditions experienced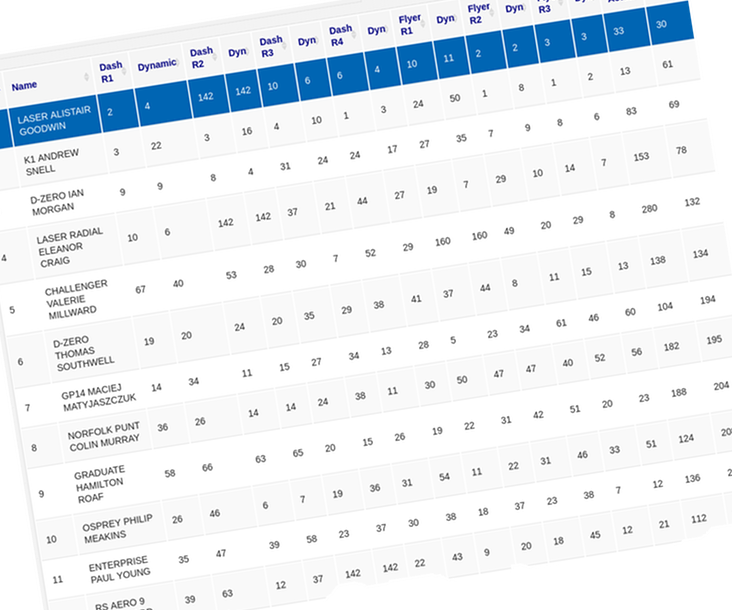 in individual races. The challenge for traditional handicapping methods is that the handicaps for each class are an average covering all conditions experienced, which could be a drifter to survival conditions. This was clearly illustrated at the 2017 Draycote Dash, which in light conditions saw the faster boats struggle to get into the top ten, despite being sailed by some top sailors eg the Fireball of Ian Dobson and Richard Wagstaff both class Champions and regular winners over the SailJuice Winter Series, who for the average lap races scored on corrected time : 12, 21, 21 and 34 as they struggled to sail to the handicap of 948.Using the methodology outlined below, Ian Dobson would see a score line of 2,3,5 and 8 (total 18 compared to 88). More...
SailRacer supporting your 2018 Event

It is that time of year when clubs and classes are actively planning next year's events. It is pleasing to see a growing number looking to SailRacer to help promote their events to our massive database of active sailors and live coverage during the racing with GPS tracking. Contact
to discuss how SailRacer can help your event.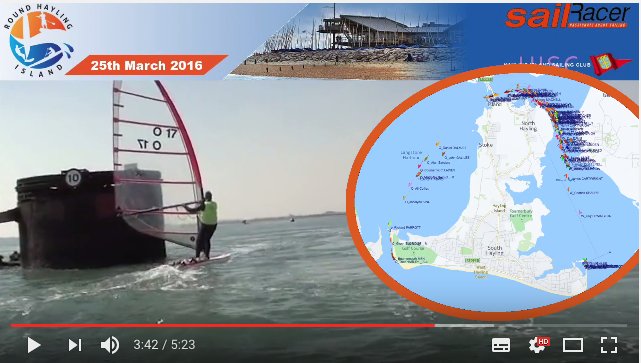 SailRacer GPS tracking video
For many years top sailing events such as the America's Cup, the Olympics and Volvo Ocean Race have made considerable use of GPS tracking. Now GPS tracking is available and affordable for all sailing events, and no longer just the preserve of elite championships. SailRacer has been at the forefront of GPS tracking for sailing events since 2010, covering several thousand races from club events to major world championships and Olympic classes international regattas. See our latest video to see how SailRacer can help support your club, class and event. More...
---
National 18 Championships - West Mersea Yacht Club
Panerai British Classic Week IRC1 - Royal Yacht Squadron
RSX Girls Youth Worlds, Corpus Christi Yacht Club, USA
Nacra 15 Youth Worlds, Corpus Christi Yacht Club, USA
Advertising and Sponsorship Opportunities
SailRacer is one of the most visited sailing websites (independently rated in World's Top 10), with its unique blend of results database and coverage of many of the top sailing events. For events and businesses looking to reach active sailors, SailRacer is a very effective vehicle. Please contact us to discuss how we can help your promotional campaigns. More...
GPS Tracking at your event
UK Number One for live GPS tracking
Since being appointed European Distributor for TackTracker, SailRacer has tracked over 4,100 races from Sail for Gold (Olympic and Paralympic Classes), World and Internationals (Dragons, 420 and 470s) National Championships (Dragon, J24s, Solos), International Qualifiers (420), and Windsurfers to club racing - plus a few specials like the Volvo Speed Challenge and Little Americas Cup. With our partners we have invested in over 400 GPS trackers and an ongoing development programme, that has seen live buoy by buoy scoring which captured the excitement and drama of the last race at the Dragon Edinburgh Cup, where five boats could have won and the championship going right down to the wire on the last leg. New dashboards specifically for Race and Safety Management are helping event organisers. GPS Tracking is a great way to increase interest and online spectators, from £20 per week per boat. Please contact Simon Lovesey to discuss your requirements. More...
Sailing Accommodation
Competing in an open meeting or class championship often means an overnight stay; the SailRacer Accommodation Directory maps over 15,000 o
ptions close to sailing clubs. Our extensive directory provides something for all tastes and budgets, with camping, B&Bs, self catering and hotels all covered. Many with links to give you a discount and valuable savings, all without having to trawl many different websites. More...
Register
For all the latest news sign up here with your email address: