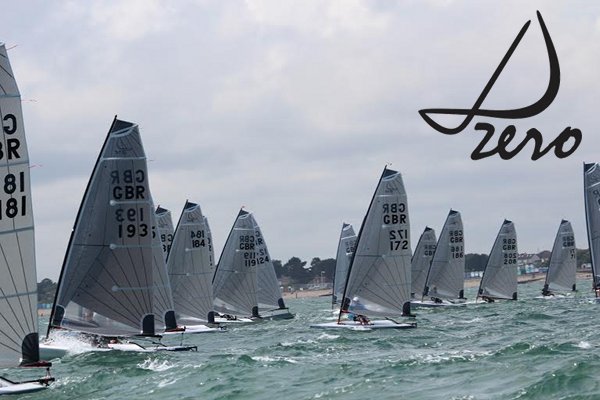 SailRacer is pleased to be providing the D-Zero class with live coverage and GPS tracking for their forthcoming nationals at Royal Torbay YC, supported by Suntouched.
Starting on 16th June, follow all the action live via the web or from the comfort of the club house.
GPS Tracking Via the replay mode, sailors will be able to see where the races were won and lost, and learn from comprehensive leg by leg analytics.
SailRacer have a long association with the D-Zero class, hosting their inaugural national championships. The D-Zero is one of the strongest fleets in the GJW Direct SailJuice Winter Series.
Runners and Riders
John Aston With his distinctively coloured boat and great boat speed John may find himself getting in amongst the front runners a bit more this year. He made the top 10 last year but with a few of those who were ahead of him in 2016 unable to attend the 2017 event John should be further up the order this year.
S teve Bolland Multiple RS300 national champion who borrowed a boat for the 2016 nationals. A broken kicker strap definitely cost him some places in 2016. Now returning with his own boat for 2017 can he show the form that earned him his RS300 crowns and upset the order at the top of the fleet?
Rob Lennox Always quietly going about his sailing and making heavy wind sailing look like a walk in the park. Can Rob show the form he showed throughout 2016 and get himself on to the podium in 2017?
Ian Morgan Reigning National and Winter Series Champion and was pipped to the Inland Championship at Grafham. As at ease sailing in waves as he is on flat water. Gave everyone a masterclass on wave sailing at Highcliffe in 2016. If the sea is bumpy then he will definitely be a joy to watch but can he repeat his 2016 success?
Paul Scullion Placed 2nd at the 2016 nationals in his first outing in a D-Zero. Now in his own boat and sailing in a very competitive fleet at his home club of Restronguet will this allow him to take a step up and take the fight to Ian?
Tom Southwell Clubmate of Ian Morgan at Netley SC and showed well at the recent Clevedon Open meeting where he finished ahead of Steve Bolland. Can Tom use this to his advantage this year and take a step up?
Darren Williams Clubmate of Paul Scullion at Restronguet. If his club form is anything to go by in the competitive Restronguet fleet then he should be up at the sharp end this year.