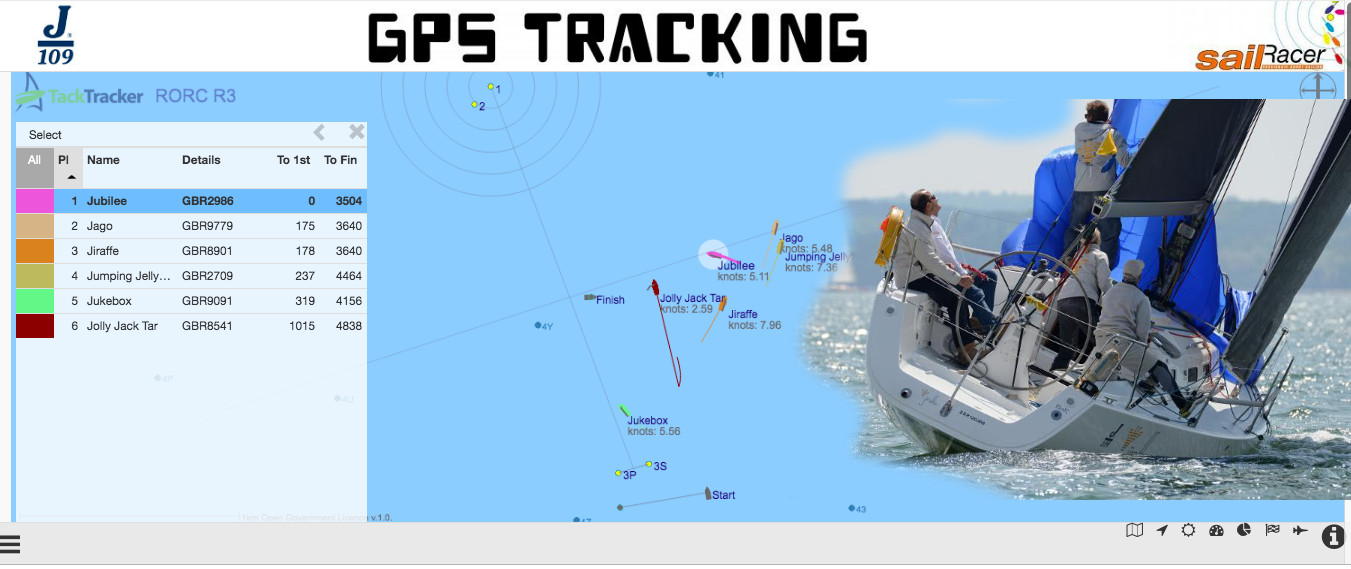 SailRacer is pleased to support the popular cruirser/racer class with live GPS tracking from the Solent
Last year's J/109 class winner, Simon Perry's Jiraffe went into the final day one point ahead of Chris Preston's Jubilee. Both were neck and neck at the end of the first run of today's first race, with Jubilee rounding the mark inside Jiraffe. Both had been late to drop their spinnakers, which were still hoisted to the lower spreaders as they turned up to windward. Jubilee was quick to complete the drop, however Jiraffe had a snag and had slipped to leeward and astern by the time it was sorted.
In a tight finish that saw more than half the fleet cross the line in just 22 seconds, Perry's team recovered to lead by 12 seconds ahead of Jubilee, with RNSA's Jolly Jack Tar taking third place five seconds later and David Richard's Jumping Jellyfish fourth, just five seconds after that.
Jubilee won the final race, but Jiraffe took second, 19 seconds ahead of John Smart's Jukebox. It was enough to seal overall victory for Jiraffe by one point. A very consistent performance by Jumping Jellyfish, with an almost straight run of fourth places, secured third overall, one point ahead of Jolly Jack Tar.