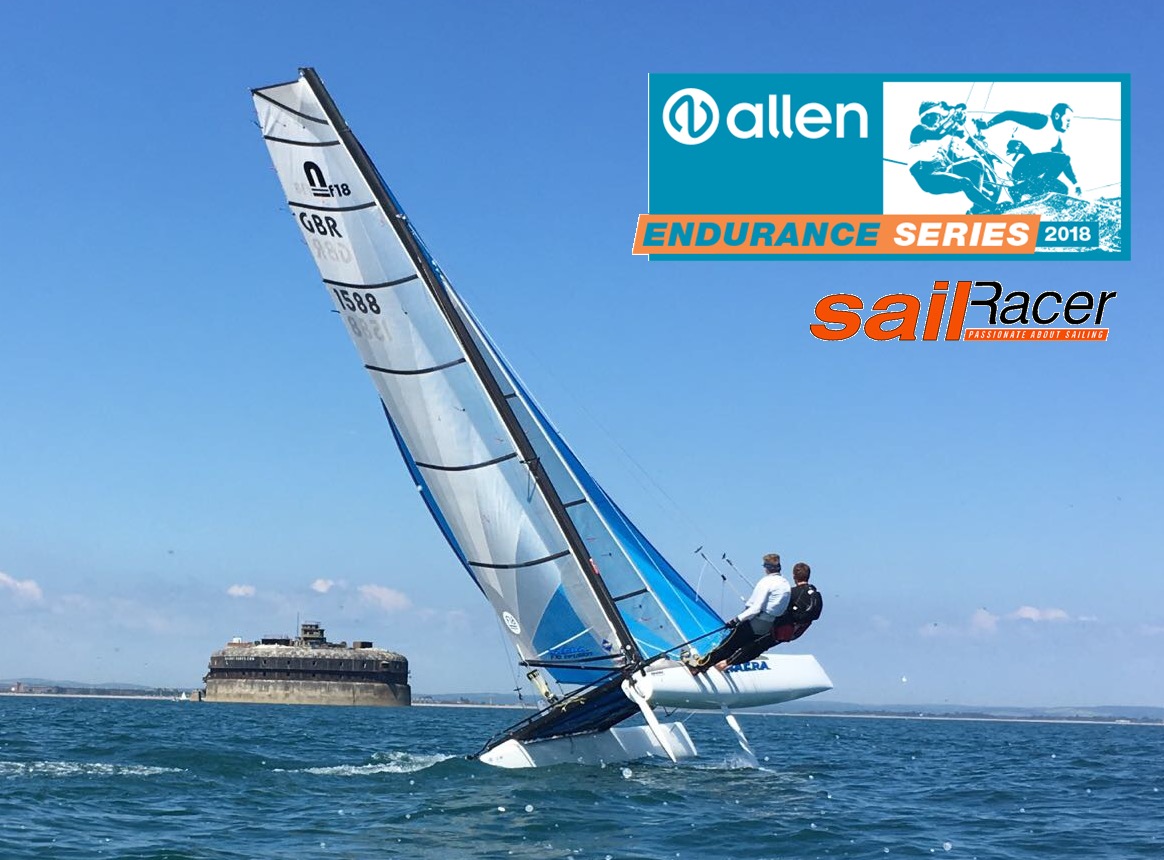 Enter now, with the option to enter one or all events. With racing covering over 120 miles, the Allen Endurance Series will challenge sailors over some varied courses to find the UK's top long distance racers this summer.
Enter Now The 2018 Allen Endurance Series covers three of the UK's long distance races: Solent Forts, East Coast Piers and Round Sheppey. Each event has restricted entry and early entry discount fees, enter now to avoid disappointment.
All races will be tracked by SailRacer, allowing organisers and supporters to monitor boat positions in real time. The SailRacer GPS tracking will also provide a wealth of analytical data such as top speeds and distance sailed, to sailors watching the races in replay.
The Allen Endurance Series combines the East Coast Piers Race, the Round Sheppey Race and the Solent Forts Race into a series with overall winner(s). Winners at each event will receive an Allen Voucher worth £100 (retail including VAT).
The overall Series prize fund will comprise:
First Prize Allen voucher worth £500 (retail including VAT)
Second Prize Allen voucher worth £200 (retail including VAT)
Third Prize Allen voucher worth £100 (retail including VAT)
In addition to overall rankings across the Allen Endurance Series, there will be a variety of special prize categories such as Top Class, Top Club, Youth and Junior, Masters, Ladies and top speeds.
2018 Series
2-3 June 2018

7-8 July 2018

9 September 2018
Allen Endurance Series website : http://Allen.SailRacer.org