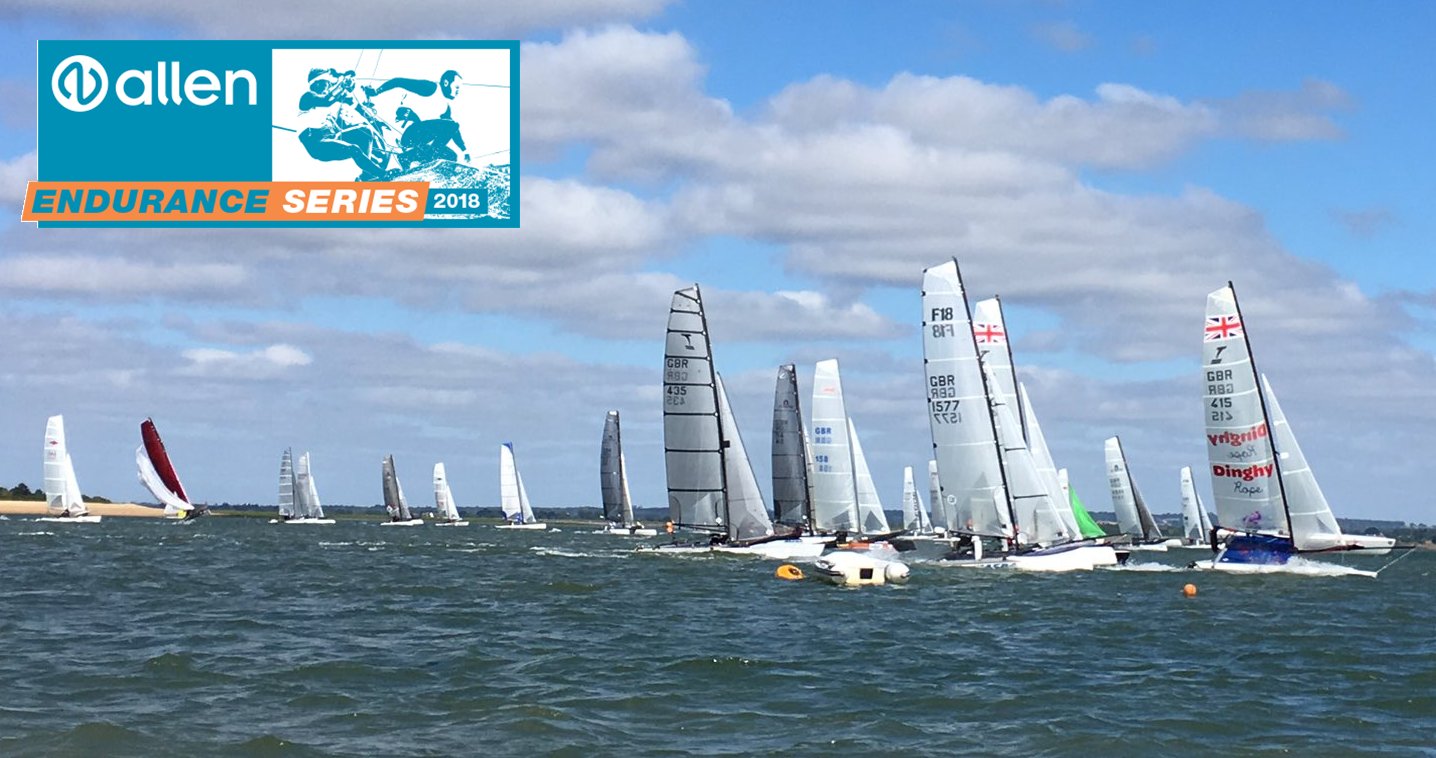 The new Series combines established events into a format which Allen Brothers believes will increase participation and competition, enhancing the endurance element of small boat racing in the UK.
The Allen Endurance Series combines the East Coast Piers Race, the Round Sheppey Race and the Solent Towers Race into a series with overall winner(s), who will receive an Allen Voucher worth £100 (retail including VAT). The overall Series prize fund will comprise:
First Prize Allen voucher worth £500 (retail including VAT)
Second Prize Allen voucher worth £200 (retail including VAT)
Third Prize Allen voucher worth £100 (retail including VAT)
In addition to overall rankings across the Allen Endurance Series, there will be a variety of special prize categories such as Top Class, Top Club, Youth and Junior, Masters, Ladies and top speeds.
SailRacer will provide GPS tracking across all the events, allowing spectators and race organisers to follow the progress of the fleets in real time.
Series Website By the nature of Endurance racing, the new series is most likely to include Skiffs, Foilers and Fast Catamarans. The ECPR, for example, is only open to dinghies with a high performance rating. Most boats will be trapezing classes. Once again, the Series is intended to appeal to sailors looking for recognition for "extreme" sensations. You can register your interest on-line now for the series with SailRacer, with entry opening in the Spring.
2018 Series
2-3 June 2018

7-8 July 2018

9 September 2018
Allen Endurance Series website : http://Allen.SailRacer.org