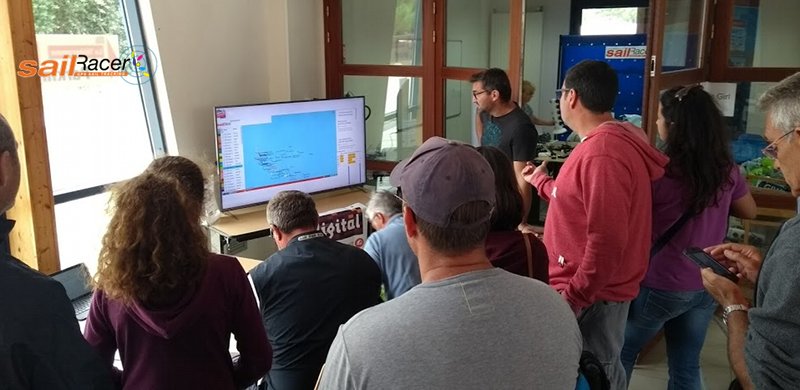 The SailRacer team has had a busy few weeks tracking major championships in mainland Europe.
GPS Tracking The Techno + Worlds in Quiberon, France saw 167 competitors in the Open and Youth divisions enjoy some close racing across a range of wind conditions. The event was also the first of the qualifiers for the 2018 Youth Olympics to be held in Argentina.
GPS Tracking The Techno European Championships in Lorient, France saw 312 competitors in the Youth and Junior divisions. Course configurations saw the inclusion of the M (slalom) course which proved popular and delivered some variety amongst the traditional championship race course configurations.
For both Championships, SailRacer tracked all competitors and course layouts across all races, with the output proving very popular viewing for the parents ashore, and the sailors replaying their races. The SailRacer tracking system also provided a valuable safety tool, particularly when combined with the new electronic tally system that we have developed in conjunction with SailWave. This allows the whereabouts of the competitors to be easily monitored and their return ashore to be quickly reported and available online.